discography - singles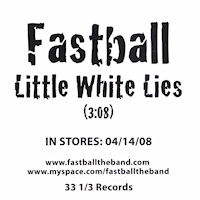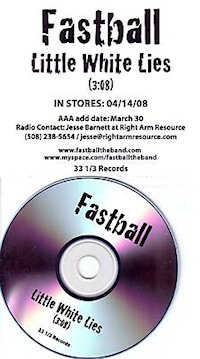 Little White Lies
US Promotional Single
1.
Little White Lies (edit)
Release: 2009
Catalog #: N/A | Label: 33 1/3 Records
Region(s): USA
Promotional single released to Triple A and other radio stations in Spring 2009, as a part of the promotional deal arranged by the band.
No cover art. The image to the left is a scan of the single's tray insert. The insert has a misprinted album release date, which should say 4/14/09. The second image is from an auction sale of the single, showing a Triple A add date, as well contact information for a radio contact person.