discography - singles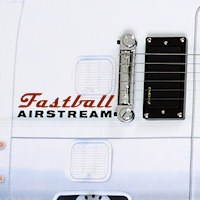 Airstream
Released: 2004
Airstream was the band's first single released from their fourth album 'Keep Your Wig On.' It was made available for download from the Rykodisc website in Spring of 2004. It was essentially the band's first digital single.
The song was released to Triple-A radio stations; however, no promotional CDs for or featuring the song have been found.
No cover art is known or likely to exist. The image to left was created by Black Rain, and is for reference only. It features the Epiphone Airscreamer Airstream shaped guitar, which Miles played during a few Fastball shows.