news archives
Black Rain Online News Archives: 2001 | 2002 | 2003 | 2004 | 2005 | 2006 | 2007 | 2008 | 2009 | 2010

Hear "Elizabeth" on ReverbNation
December 4, 2010
Miles has posted a rough mix of the TGHB song "Elizabeth" to ReverbNation. Check it out here: http://www.reverbnation.com/play_now/song_6222697
TGHB Track List
November 17, 2010
Miles posted the track listing for his These Ghosts Have bones project on November 8. The album will contain a total of thirteen songs which have yet to be ordered for the release. This listing could possibly change given that Miles has a handful of additional songs to finish and the recorded songs still have to be mixed and mastered. The listing is as follows: Marfa Moonlight, One Day Closer To You, Working On A Love Song, You Can't Break My Heart, Now She's Just A Shadow, Hopelessly Blue, Junkie Hands, Elizabeth, Rock Paper Scissors, The Weatherman, Wicked, Feel It In Your Kiss, Hundred Dollar Bill. Miles also stated in the posting that fan favorite "Life" will likely not be included on this record.
TGHB Funding Complete
October 26, 2010
With the help of 153 backers, Miles' solo project was successfully funded with a total of $27,355. In his thank you post, Miles stated to all who contributed that "I feel very, very lucky to have you as fans and friends. ...... You've made 2010 a year I will always remember."
Meanwhile, in an additional update Miles posted a short video showcasing a piano based track he's in process of reworking, called "Marfa Moonlight." The original workup of the track featured as music in his Kickstarter promo video. Hopefully the backer updates will continue even though the funding has ended, so that those who could not do a higher tiered pledge can continue to receive news along the way.
For anyone who reads this site and is getting Miles' studio updates: If you get info on new songs and want to send along titles, lyrics, or other info about the tracks so that we can keep our TGHB page updated, that would be great. Send me a PM on the forum or via the e-mail address under Contact to the right.
TGHB Updates
October 20, 2010
Miles is in the home stretch of his donation period. Only a few days left to contribute. Head to the These Ghosts Have Bones project page on Kickstarter and donate before Monday October 25.

Meanwhile I have updated the TGHB page with some additional song info and added the bit of info on the song "Elizabeth" which I think will be one of the standouts on the final album.
These Ghosts Have Bones have dedicated page
October 8, 2010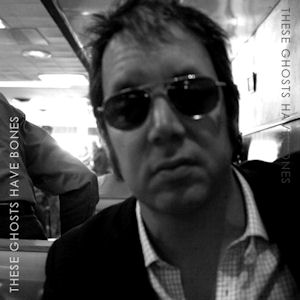 I have setup a page here on the site for Miles' solo project in order to keep up with important notes as well as known or possible songs being recorded. If anyone has any additional info, please send it on.

These Ghosts Have Bones page

I liked Miles' Facebook pic so I used it to create some fake cover art.










Miles recording solo album, needs your support
October 6, 2010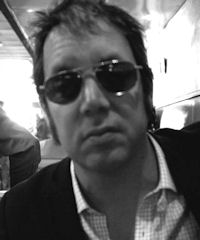 As the title says Miles is recording a solo album. The album is expected to be titled "These Ghosts Have Bones" which may also be solo project name it will be released under (given the 10/17 show listing).

Miles is funding this project partly through donations to an account he's set up on Kickstarter.com. The funding goal was $20,000 in 30 days. Miles hit this goal in only 10 days; however, donations are still welcome and encouraged until the full 30 days is up on October 25. The more money donated the more studio, mixing, and production time Miles can buy, and the more songs he can record and master.

Miles has a pretty compelling (and funny) video stating his case for donations, and along the way is providing backer on updates and samples of what he's working on.

Pledges start at $1 and can be as much as you want; however certain amounts and above yield certain rewards, each tier building on the lower ones.

For instance, $10+ gets you a digital copy of the album and a TGHB guitar pick, $25+ adds a signed pre-release CD of the album, $60+ adds a bonus disk of demos/outtakes/alt versions, $125+ adds a disc of Fastball Little White Lies demos/outtakes and e-mailed studio updates. Additional tiers add Miles writing a song for you, 2-hour songwriting session, 75-minute private concert, and even status as Executive Producer on the album.

Check out the These Ghosts Have Bones project page on Kickstarter and donate.


October Shows
October 5, 2010
Fastball and related shows scheduled in October:
10/11 - Miles Zuniga - Ming's Cafe, Austin, TX.
10/17 - These Ghosts Have Bones (Miles Zuniga) - The Saxon Pub, Austin, TX
10/22 - Fastball - The Collective, Shreveport, LA
10/29 - Fastball - Harra's Ak-Chin, Maricopa, AZ
Fastball to play Austin School benefit; Miles' continued endeavors
January 4, 2010
The band are set to round out the night at the "Set the Stage" benefit concert celebrating the grand opening of the Austin School of Visual and Performing Arts' new downtown location. The show will be on January 22 from 5 - 9pm at the school's new downtown location. Ticket cost is $45 and should be well worth it for the entire event and performances. Purchase link and full details on the Shows page. Here's hoping the band gets some orchestral backing from some of the school's student performers to add an extra special element to their show.
Meanwhile, Miles churned out yet another song before the ball dropped on '09. The song "I Feel It In Your Kiss" is a short love ballad with light guitar, bongos, and vocals.
Miles has also started his own wine and music podcast - http://smellthecork.libsyn.com/ - and his first posting is an interview/conversation he had with "Weird Al" Yankovic over a bottle of wine at Hanson's recent annual songwriting event.